Other Products
Stainless Steel Receiving Cup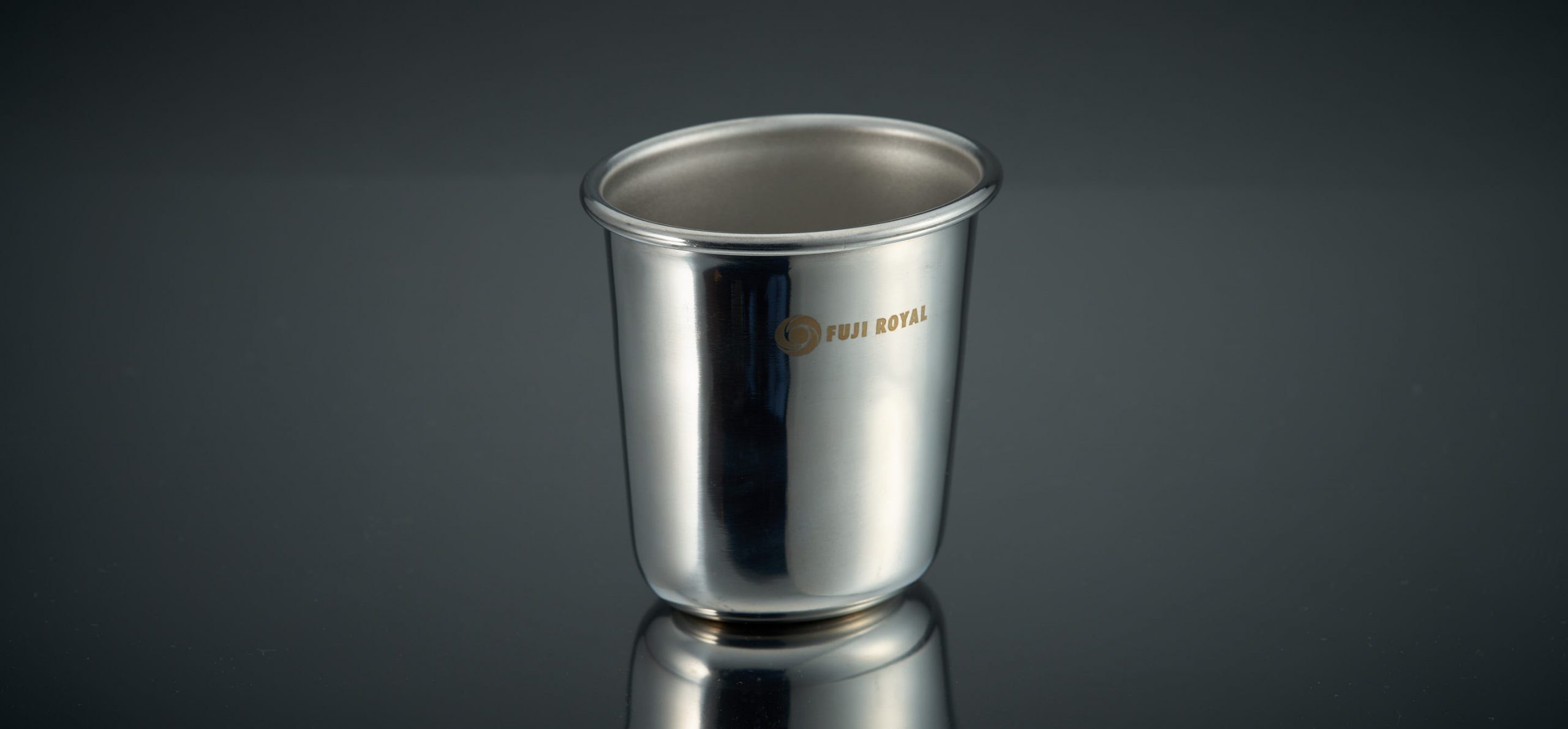 Exclusively designed for the R-220 - Sleek and easy to hold
While most manufacturers are reluctant to making cups due to its complicated nature of production, we've at last found a craftsman that will make this product possible.
This Fuji-Royal original product was inspired by the European travel-sized cutlery case that is currently displayed at the Tsubame Industrial Materials Museum in Niigata Prefecture.
Toyonari Ito (Biography from Tsubame Industrial Materials Museum)
1915 — Born in Nagoya City
Obtain a PhD at Nagoya University
Active as both a doctor and an artist, receiving multiple awards
Starts his spoon collection when buying his first spoon in Ginza upon moving to the city to enter the medical station at The University of Tokyo Hospital.
Travels Europe to study Western medical science and collect spoons
Studies abroad in Paris (University of Paris) as an auditor at the Louvre Museum
2001 — passes away at the age of 86
Toyonari Ito's spoon collection with approximately 5,000 spoons is currently exhibited at the Tsubame Industrial Materials Museum.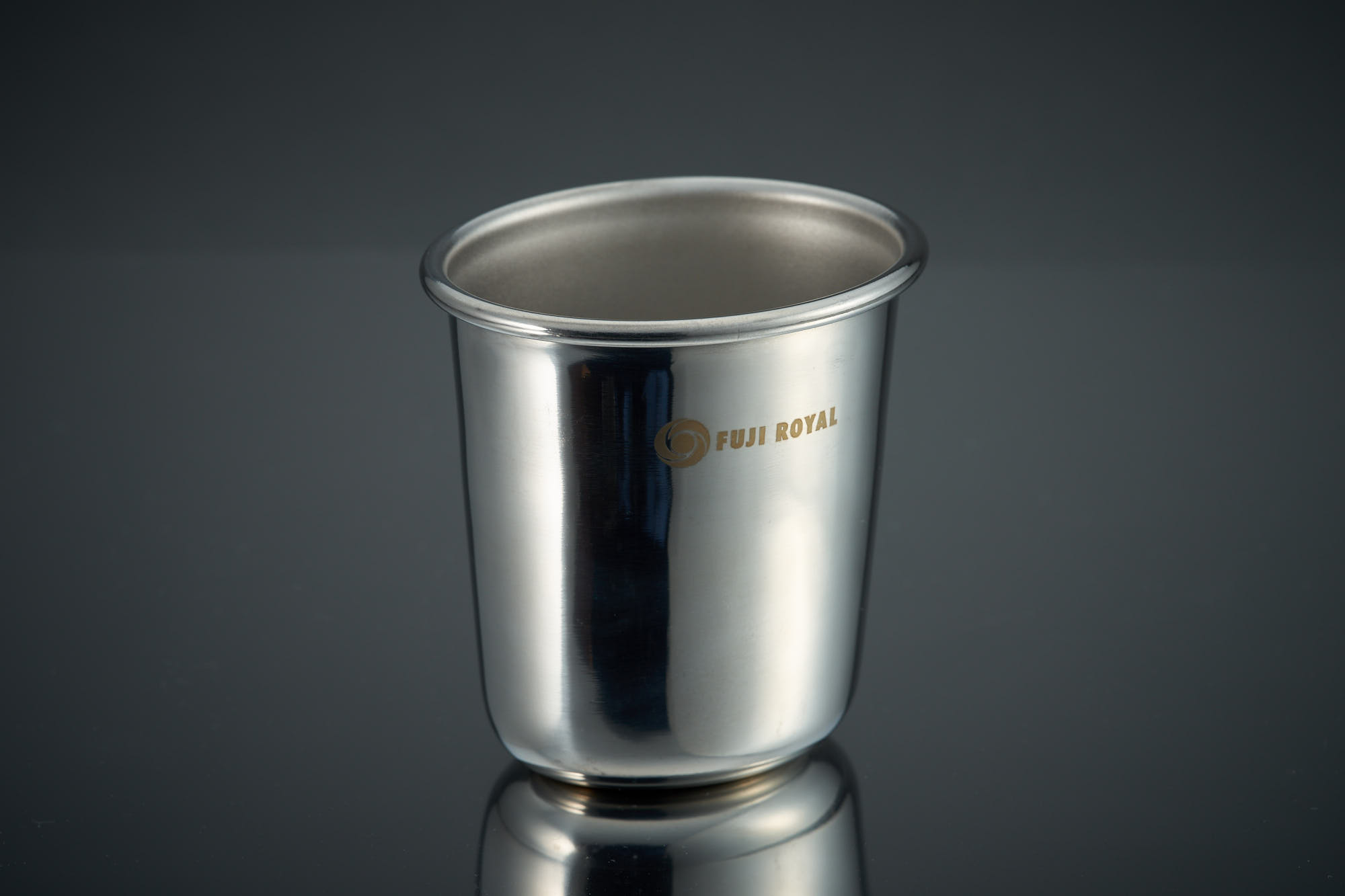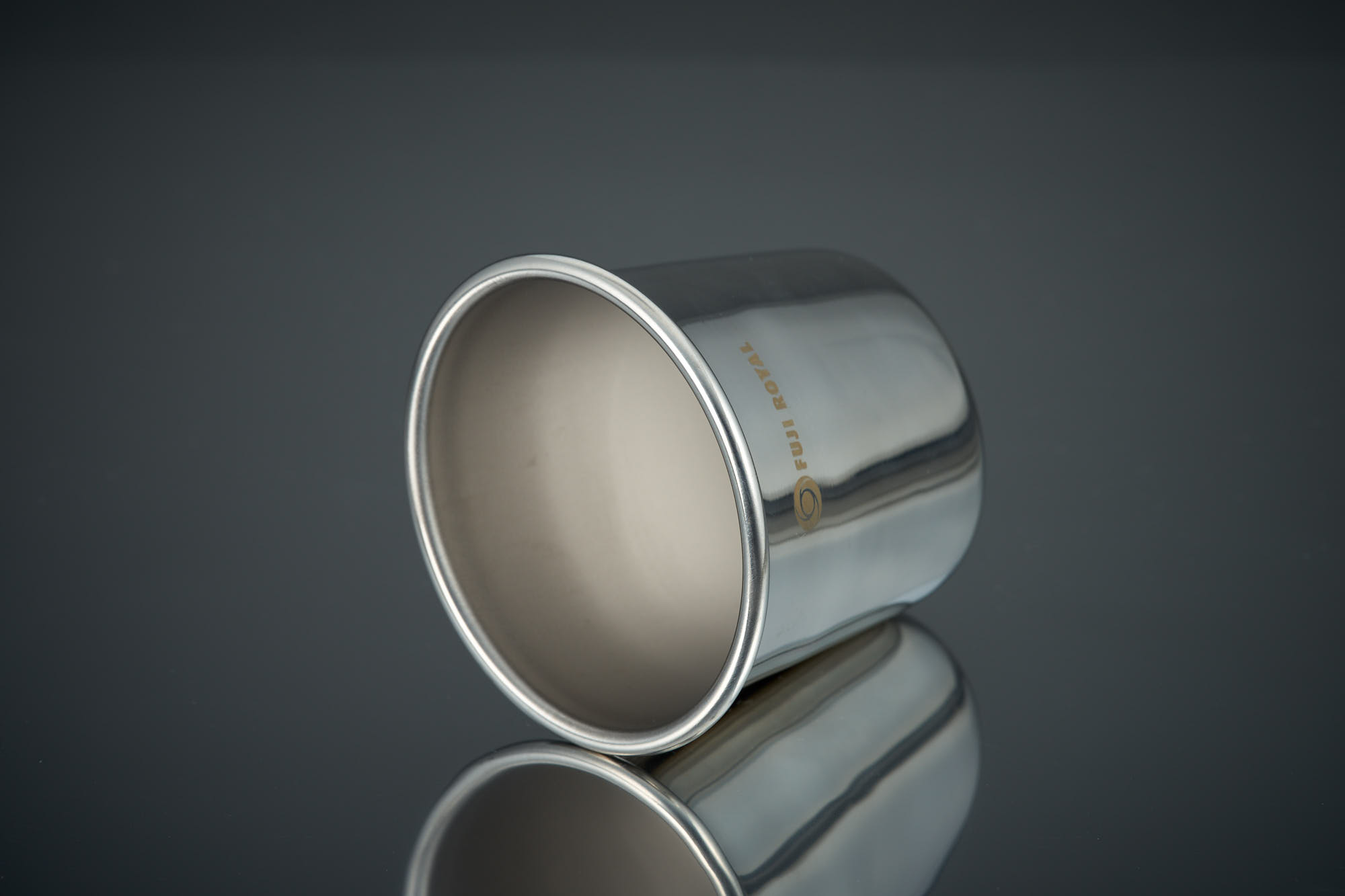 Specification
Material

Stainless steel

Product Dimensions
(W × D × H) mm

90 × 75 × 95

Weight

130 g (4.5 oz)