Coffee roasters
Electric Roaster Cube e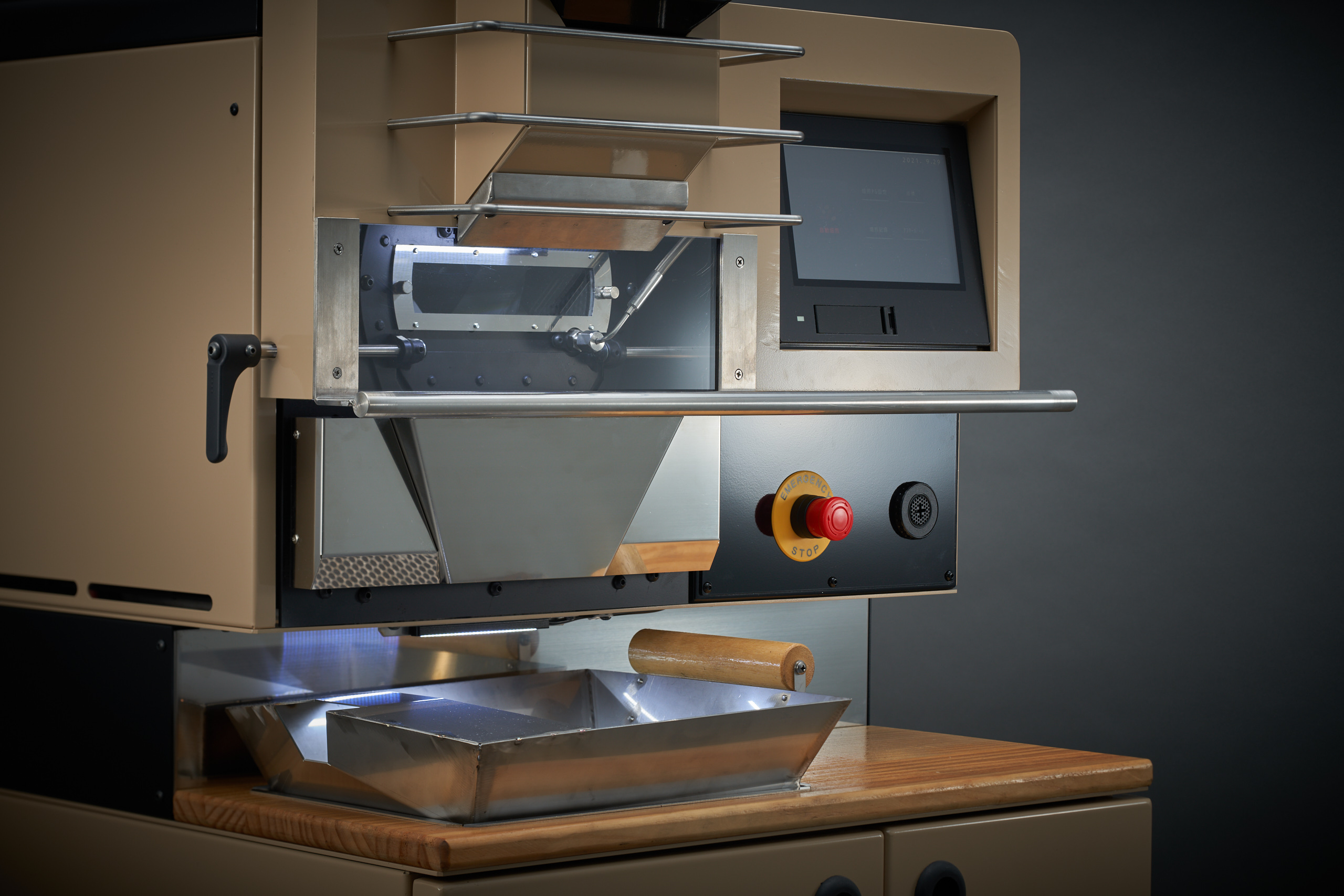 FUJI ROYAL's first electric coffee roaster.
User-friendly design with touch screen access.
Monthly batch example: Up to 200kg per month
( = 500 gr. per batch  x  20 batches per day  x  20 days per month )
40 automatic roasting programs installed
Easy-to-use touch screen with voice guidance
Electric heating allowing versatile usage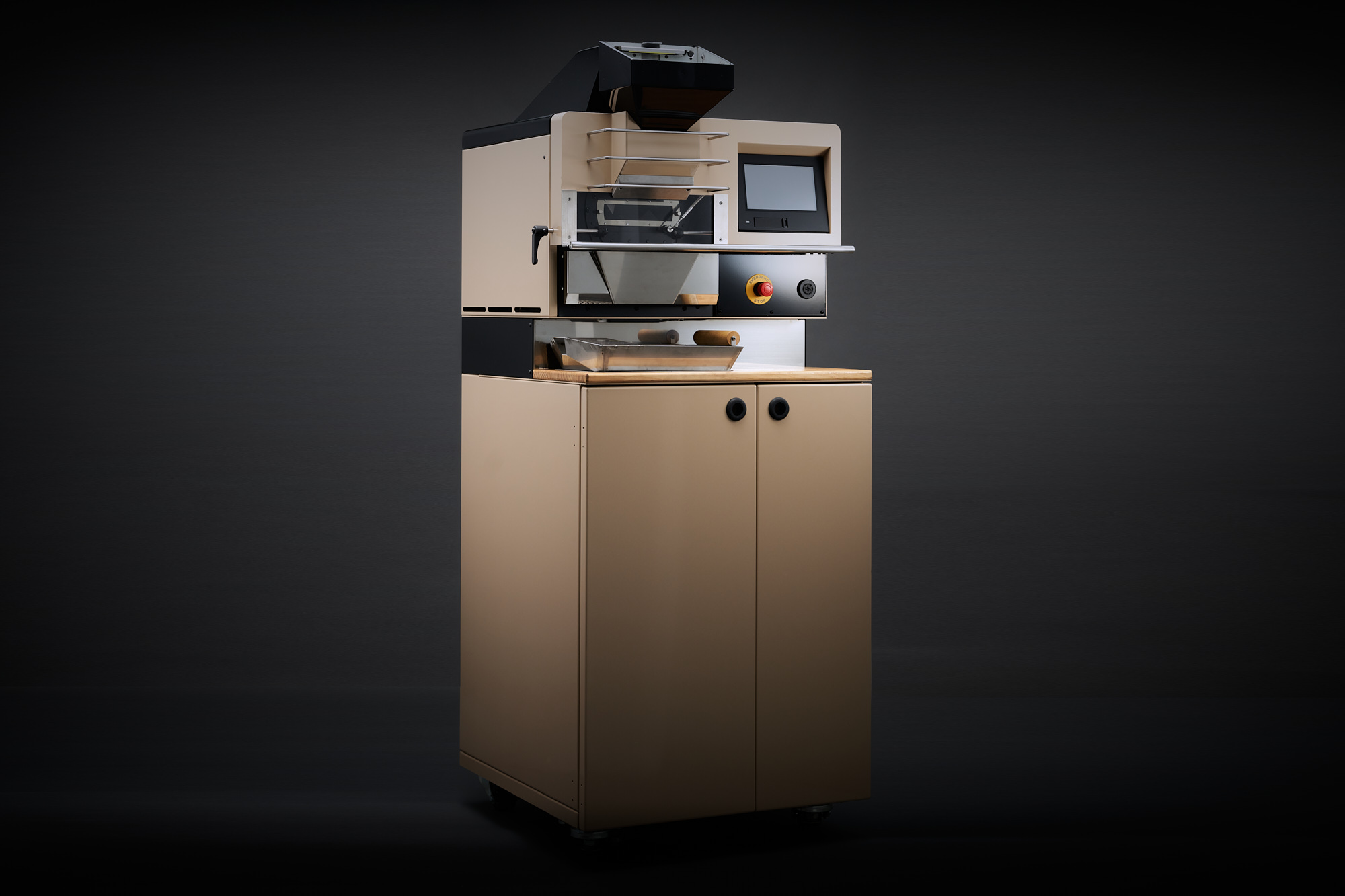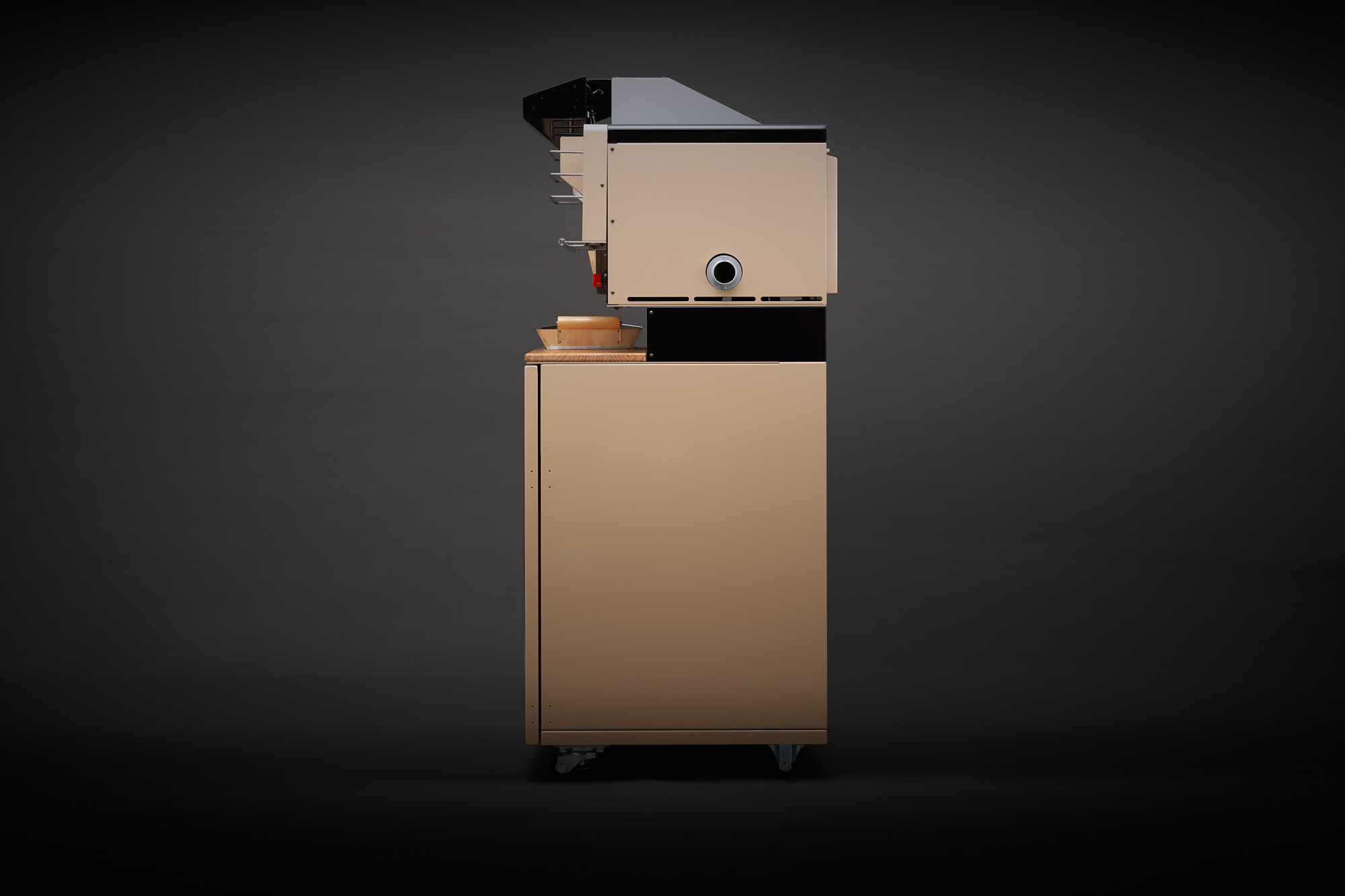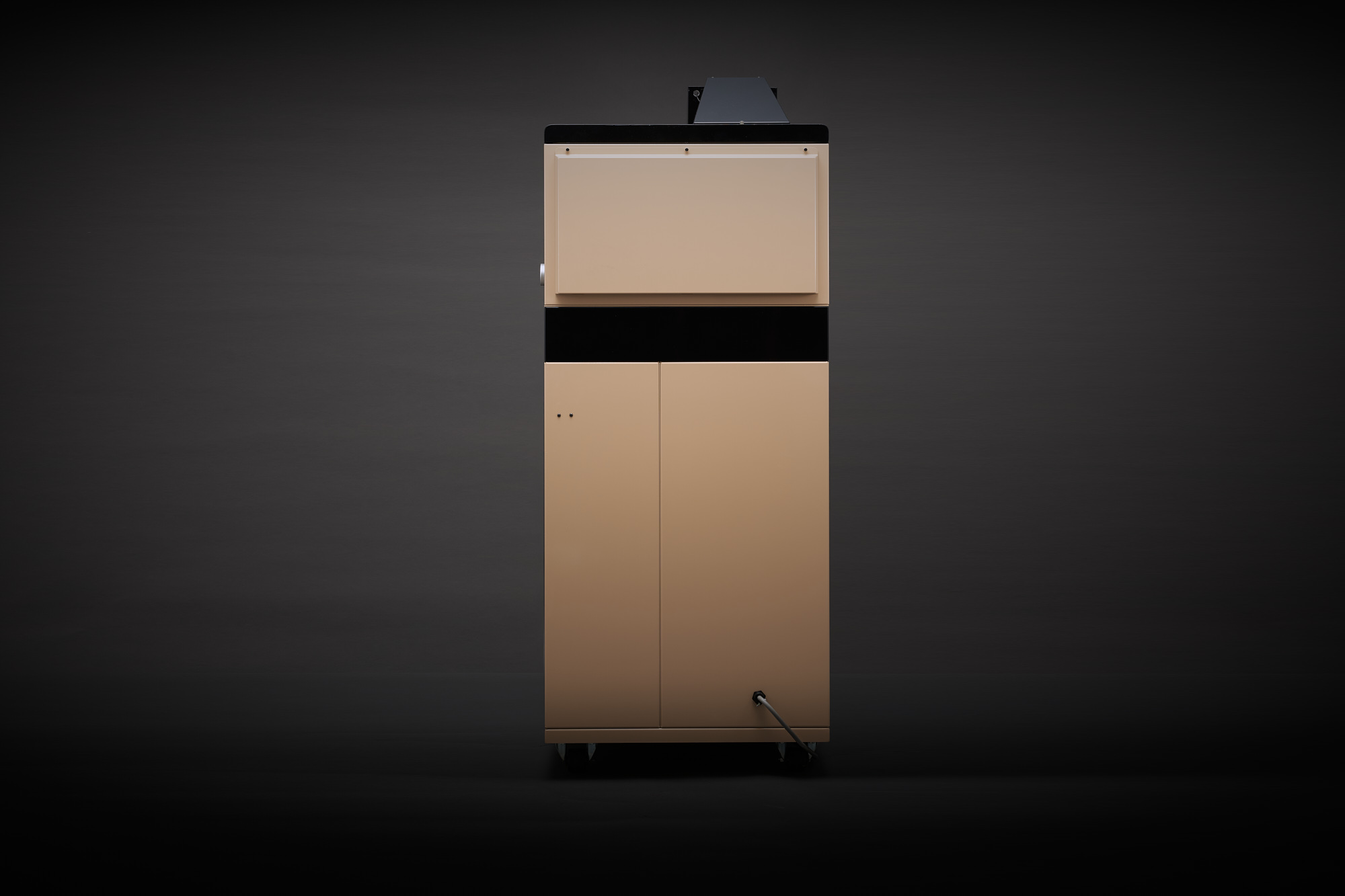 Functions
Automated Roasting

Everything can run auto - from the placement of beans until finishing off on the cooling tray.

Roasting Programs

Choose from 8 different roasting levels to your liking.
Default setting is changeable.

Manual Roasting

Adjustable parameters including 10 different ventilation settings

Consistent Pre-heating

Press start for automatic stand-by. Maintains heating temperature after roasting for consistent quality.
Movie
Electric roaster "Cube e"
It is an operation image of a Electric roaster "Cube e".
Specification
Type

Cube e

Size (W × D × H) mm

600 × 615 × 1,515 

Weight

150 kg 

Total motor rated output

77 W 

Motor electrical capacity

2,000 W

Roasting / batch

min. 100 g
max. 500 g

Roasting method

Fully-electric powered

Voltage

Single-phase 200 V