Coffee roaster (Large) / Plant
Large roasters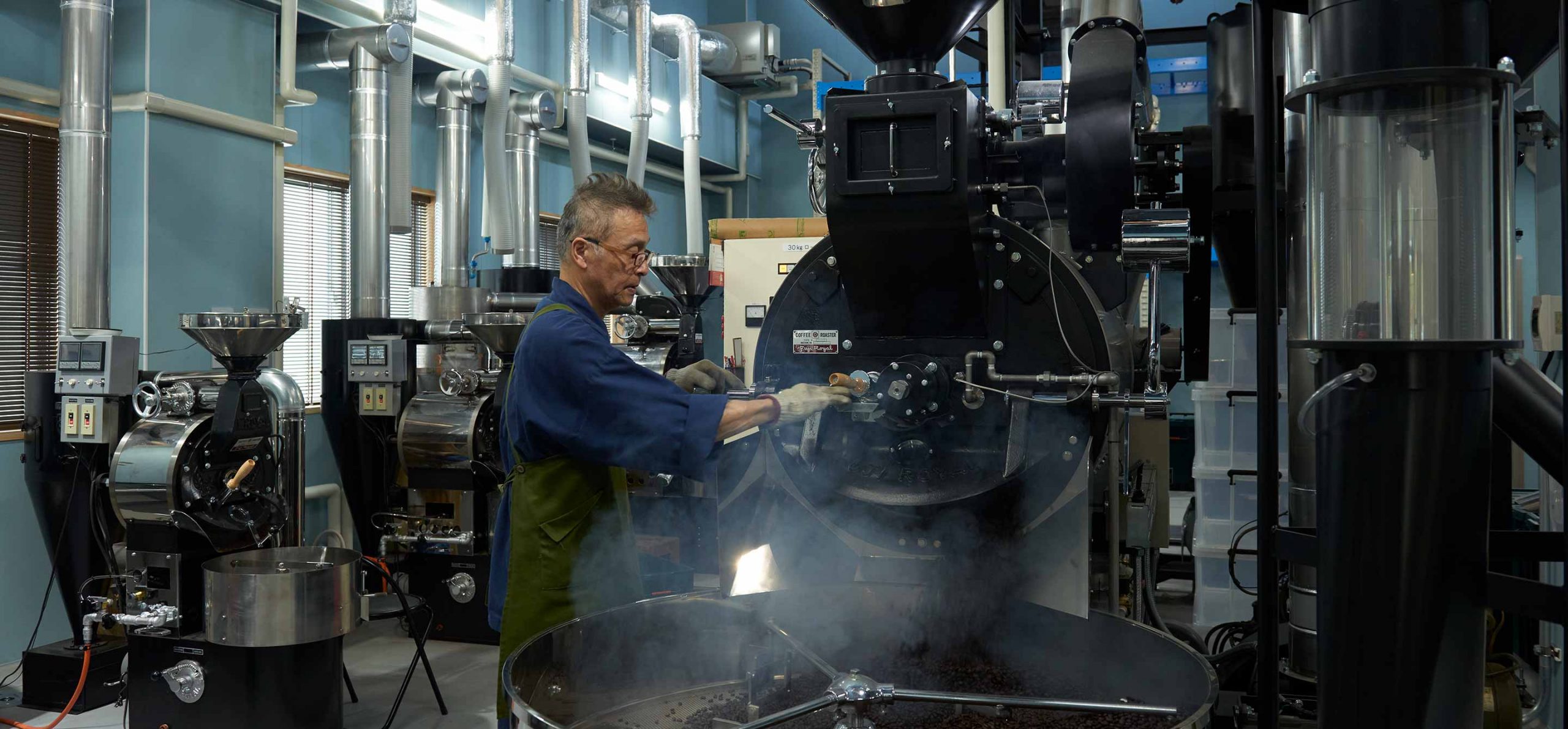 Large roasters made to order from design to production in one integrated system
Fuji Royal's large roasters are built to order by skilled craftsmen with years of experience and expertise, driven by a passion to create high-quality products. In consideration of recent environmental standards for factories, we use stainless steel wherever possible for parts of the product that come in contact with raw materials. We also provide full covering for the cooling system where roasted beans are exposed. Every step from design to production will be tailored to meet the needs of your company.
Batch-type roasters that save energy by recycling heat also available
Roasting with heat from the burners used to remove smoke greatly reduces fuel costs. In addition to conserving energy, this helps reduce CO2 emissions, which cause global warming. These machines can be used to roast grains, spices, beans and other products.
Outside air intake and exhaust system to create a comfortable environment
Air for roasting is provided by a system that takes in only clean, fresh air from outside the room through a special filter. By keeping the conditioning of the air inside the roasting room stable, this helps create a comfortable factory environment.
Data logging for convenient administration
Roasting temperatures, flow rates and other data that is essential for production and quality control can be monitored in real time. This data can be automatically saved to a personal computer, printed or sent through email, among other features.
Simple and clear operation using touch panels
Our roasters use large color touch panels. In addition to displaying detailed data during roasting, these panels allow the furnace temperature, product temperature, roasting time, various air volumes and other settings to be checked at a glance. The panels also support data input. Checking roasting data and operating the machine in real time is easy.
Roasting capacity
We can build machines with roasting capacities ranging from 15 kg to 400 kg.