Coffee roasters
Coffee roaster REVOLUTION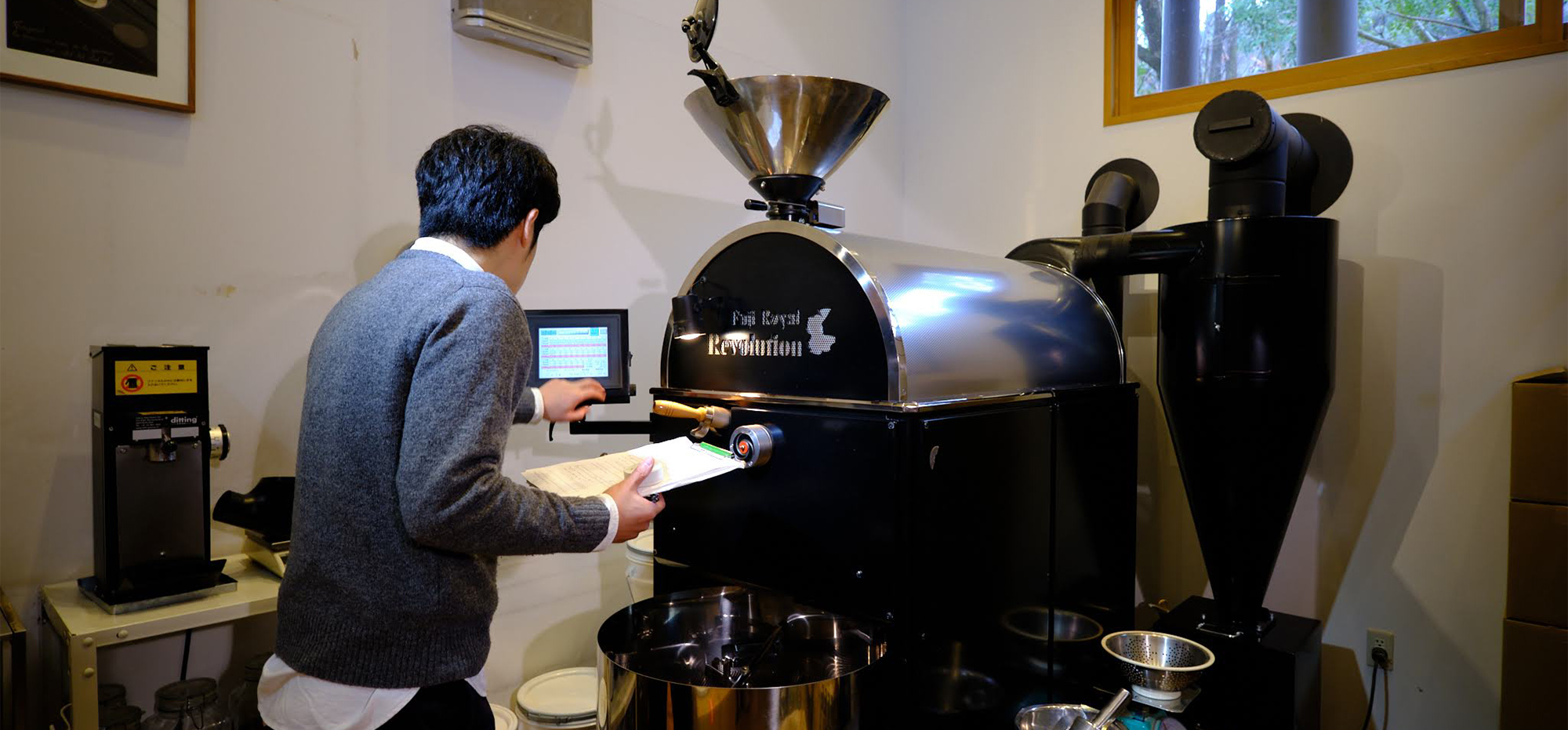 Digital control for the heat and exhaust using programmed management.
Fully automatic air roaster mimicking all skill levels, from beginners to expert roasters.
Monthly roasting volume: 500 kg
(Example: Green coffee beans 5 kg × 5 batches/day × Operating 20 days/month = 500 kg)
Fully automatic roaster designed with the skill of expert roasters.
Operation touch panel to set the temperature, burner output, etc. Detailed program management.
An automatic program will be configured from the manually entered data, which will enable a consistent and high-quality roasting even handled by a beginner.
The drum has excellent thermal conductivity and heat retention.
Specification
Type

Revolution

Size (W × D × H) mm

2,100 × 1,020 × 1,863

Weight

900 kg

Roasting / batch

5 kg

Cylinder type

Hot blast

Power consumption

960 W

Rated combustion volume

21 kW
(18,000 kcal / h)

Connection hose

LPG / LNG 13 mm

Voltage

Single-phase 100 V